French photographer Mathias Depardon has been freed and deported
French freelance photoreporter Mathias Depardon detained by Turkish police near the Syrian border last month has been freed and deported.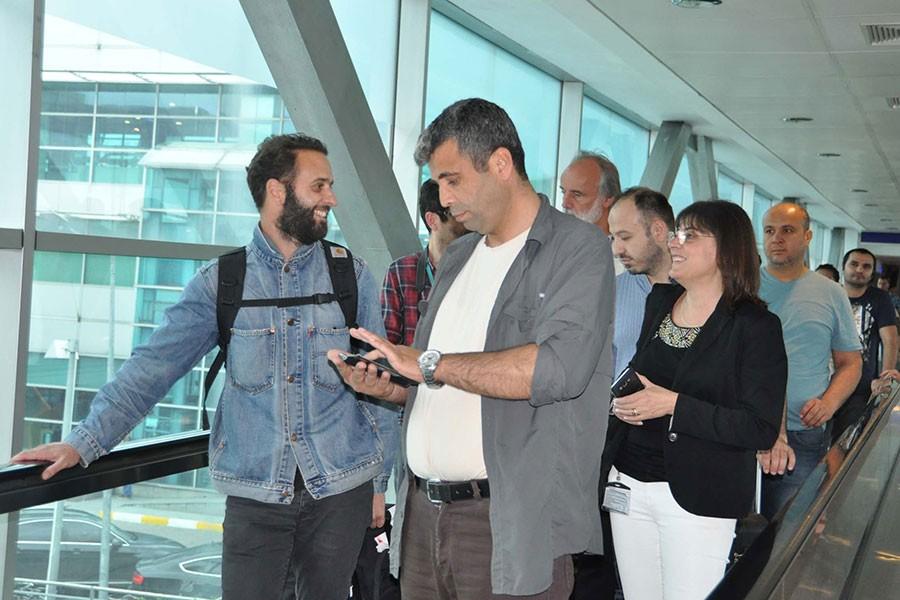 French photographer Mathias Depardon has been freed after a month in custody in Turkey.
Mathias Depardon, an award-winning independent photographer on assignment for National Geographic travelled to the historical town of Hasankeyf in Batman province and was detained in May along with his translator a day after his arrival in the mainly-Kurdish province of Batman.
Istanbul-based Depardon was detained while taking pictures in the new settlement area of Hasankeyf, Batman province on 8 May and was accused of the Turkish judiciary with engaging in PKK (Kurdistan Workers' Party) propaganda over social media.
After his detention, Depardon was transferred to a centre run by the immigration department in the southeastern city of Antep where he has been held despite a deportation order issued on May 11.
A French consul representative based in Ankara, Christophe Hemmings, was allowed an hour-long visit with the 36-year-old journalist, according to Deloire.
Depardon began a hunger strike on May 21 for a week. Reporters Without Borders and the French government pushed for his release.
Last week, French President Emmanuel Macron urged his Turkish counterpart, Tayyip Erdogan, to intercede. (EVRENSEL DAILY)
French photojournalist held in Turkey ends hunger strike
UCU: Defending free speech in Turkey is a top priority for us
Journalists will send postcards to jailed colleagues in Turkey
Morning Star NUJ Chapel to start a solidarity campaign with Evrensel