Detained for three years, journalist Ziya Ataman sentenced to 14 years and 3 months
Ziya Ataman, who is seriously ill and has been held in prison for three years, was handed down a 14 year and 3 month jail term in the trial in which he is being prosecuted. The court bench ordered the continuation of Ataman's detained status.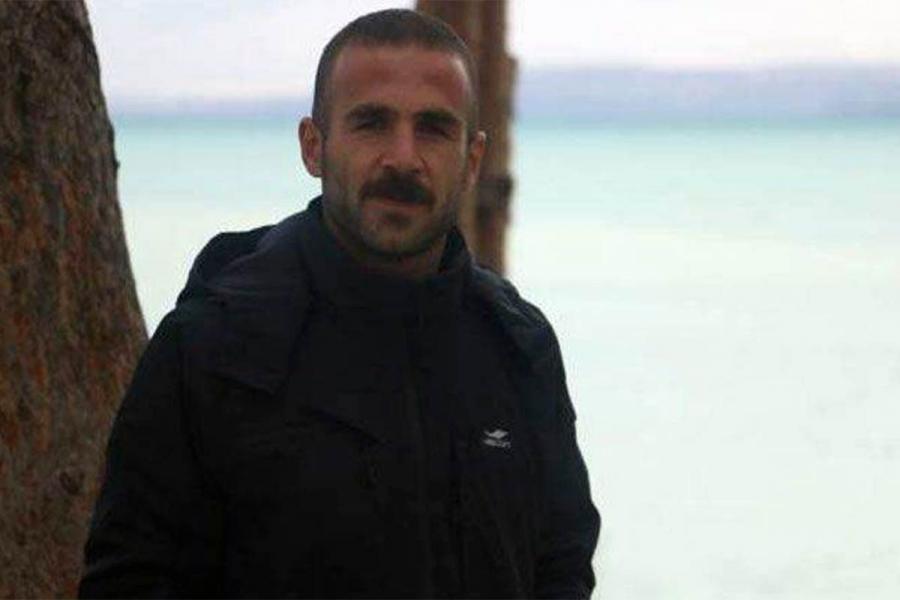 Judgment was passed at the twelfth hearing of the trial in which a total of 21 people are facing charges, ten of whom are in detention including Ziya Ataman, reporter of Dicle News Agency which was closed under a decree with the force of law, who has been in detention at Van High Security Prison since 11 April 2016. Ataman was sentenced to fourteen years and three months' imprisonment for "membership of a terrorist organization." The court bench ordered the continuation of Ataman's detained status
Allegations of torture against witnesses who had withdrawn their testimony were ignored at the hearing of the trial in which charges were faced by journalist Ziya Ataman, who has been detained for over three years and who is suffering from intestinal failure, and those accompanying him,.
At the hearing which commenced following an identity check, the detainees were initially permitted to contest the prosecution recommendation seeking aggravated life sentences against them. Detainee Bengi Ataman stated that they were defendants in a trial instituted in respect of events in which they were the victims. Detainee Harun Ataman, in turn, stated that what Kadir Ataman, who testified against him and was detained in the same case, had said amounted to "I heard it." Recalling that the testimony had been withdrawn owing to having been given under torture, Ataman asked to be acquitted. The other detainees pointed out that there was no concrete evidence against them.
"WHY ARE 8-9 PEOPLE BEING PROSECUTED?" HE ASKED
Putting forward a defence in Kurdish, journalist Ziya Ataman, for his part, reiterated his previous defences and recalled that the statements against him had been obtained under torture and had been withdrawn. Touching on the "diary" in the case in which his name is alleged to be contained, Ataman asked, "It seems there are 400-500 names. Why are 8-9 people being prosecuted?" Saying this situation was not logical, Ataman, pointing out that his lengthy detention had caused him to contract a variety of illnesses, asked to be acquitted and released.
WITNESS AND DEFENDANT ATAMAN: MY STATEMENTS WERE FORCIBLY SIGNED UNDER TORTURE
Kadir Ataman, one of the detainees in the case and at the same time a witness, once more declared that he was made to sign the paper given to him under torture. Saying, "I am most ashamed at this," Ataman commented, "I am ashamed of myself. I can't bring myself to look these individuals in the eye. My conscience is greatly troubled. The statements were forcibly signed under torture. I don't recognize the statements forcibly signed under torture."
LAWYERS: THEY ARE BEING CHARGED ON STATEMENTS BASED ON SPECULATION
The lawyers, subsequently addressing the court, noted that the case consisted of witness Ataman's testimony. Stressing that their clients had been charged on statements that were based on speculation, they recalled that no procedure had been conducted with reference to the allegations of torture. Also stressing that identification had been carried out unlawfully, the lawyers once more applied for the allegations of torture to be investigated.
"THE PROSECUTION RECOMMENDATION IS 'COPY AND PASTE'"
Attorney Zelal Doğan from the Media and Law Studies Association, noting that Ataman was a journalist, said, "The case consists of witness statements and a diary." Subsequently, attorney Mücahit Dursun said the father of a person sitting in the dock was a complainant. Declaring the prosecution recommendation to be "copy and paste," Dursun commented, "This is the effort to concoct a crime out of a bunch of people. Many of the defendants' homes were burned down. A case has been instituted over a diary."
Recalling that there are records as to witness and defendant Kadir Ataman not being taken to hospital, Dursun applied for him to be brought face to face with the police officers who took his statement.
Following the lawyers' defences, the court bench took a recess to pass judgment. Announcing the judgment following the recess, the court bench sentenced Ataman to fourteen years and three months imprisonment for "membership of a terrorist organization." The court bench ordered the continuation of Ataman's detained status
REACTION TO DETENTION FROM TURKISH UNION OF JOURNALISTS
Turkish Union of Journalists Diyarbakır Representative Mahmut Oral voiced his reaction to the jail term handed down to Ziya Ataman. Stating he had witnessed the way opposition journalists were charged and punished on phony evidence, Oral noted, "Adduced to incriminate Ziya Ataman is solely one who has turned state's evidence and a diary in which his name is written. However, just as in this hearing, the witness said to have turned state's evidence indicated that he made statement under torture. The court has given credence to a statement obtained under torture. However, it gave no consideration to the testimony, 'I made this statement under torture' that the defendant gave of his free will before it. Ziya Ataman was sentenced. We are not of the opinion and do not argue that journalists will without fail commit crimes. We state that journalists should be released pending trial. If Ziya Ataman has been sentenced and if that sentence is to attain finality, he should be released pending trial until such time. However, this prosecution should be on concrete evidence, not phony evidence."
ATTORNEY DOĞAN: FREEDOM OF EXPRESSION PENALIZED
Attorney Pelin Doğan, who is journalist Ziya Ataman's lawyer and is at the same time from the Media and Law Studies Association, also voiced her reaction to the judgment. Indicating that she had acted as Ziya Ataman's counsel for a long time by way of the Media and Law Studies Association, Doğan said, "Ziya Ataman has been threatened many times, been singled out and suffered attacks due to his journalistic activities. Before being detained, he was conducting journalism in Van, where he had gone to pursue his professional activities in defiance of such threats. We think that Ziya Ataman has been singled out once more in this trial. Ziya Ataman's time in detention has exceeded three years over the course of the proceedings since the trial was instituted. As to his sentence today on the count of organization membership at the conclusion of proceedings in which the judgment was formed on evidence that had been procured unlawfully, this is in breach of many fundamental rights, not least freedom of expression." (EVRENSEL DAILY)
(Translated by Tim DRAYTON)
Detained journalist Ziya Ataman: Journalism will be on trial on 24 September and I expect your solidarity
Without political will, any press freedom 'reform' will be merely window-dressing
Five former Cumhuriyet staffers released following Court of Cassation ruling
24 July Press Festival: We want a Turkey without imprisoned journalists