EMEP: Power should be transferred to the people in Sudan
The Labour Party of Turkey (EMEP): Generals in Sudan must immediately transfer power to the Alliance for Freedom and Change.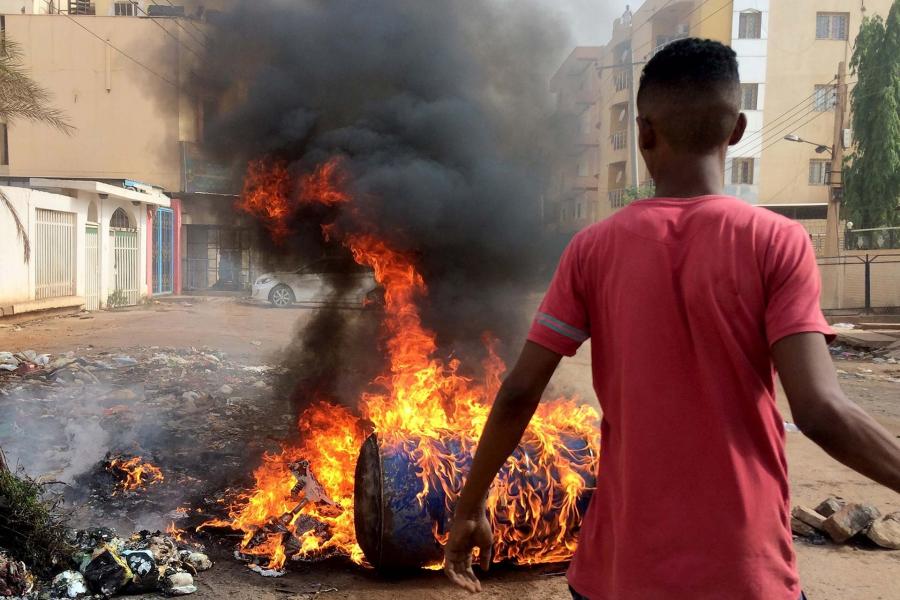 The Labour Party of Turkey (EMEP) condemned the massacre of 113 people by the forces of the military junta in Sudan. EMEP has made a statement and said; "Power should be immediately transferred to the people in Sudan".
EMEP's statement is here:
"Sudanese people, having disposed of the fascist dictatorship of Omar Al-Bashir - running the country through oppression, violence and torture for the last 30 years - demand that the military junta also transfers the power back to the people.
The demonstrations that started on 19 December 2018 by a group of workers in Sudan, due to the economic crisis and the rise in food prices had quickly turned into a people's insurgency against the dictatorship of Omar Al-Bashir. The 30-year rain of al-Bashir had ended on 11 April with the army stating that they have taken over. The military junta, itself a party to the crimes of al-Bashir, had stated that power will be transferred to the people quickly but has been doing all it can to make its own rule permanent. While seemingly taking part in negotiations with the leaders of the insurgency for a smooth transfer of power; they embarked on negotiations with US imperialists and their local representatives such as Saudi Arabia, Egypt and United Arab Emirates (UAE), trying to get their support for a permanent rule by the junta.
We condemn the attack on the Sudanese people
The Alliance for Freedom and Change declared a two-week general strike to force the military junta to give up its tactics of stalling the demands to transfer power to the people and hold elections. They have carried out sit-ins in front of soldiers. They called on people to go out on the street and build barricades. The generals, having no interest in freedom or democracy, trying to replace the ousted al-Bashir dictatorship with a military dictatorship did not refrain from massacring on Monday the people demanding the transfer of power. They fired on and killed 113 people. We condemn this attack on the people of Sudan by those in power.
Imperialists and their partners should withdraw from Sudan
This military rulership is not legitimate and the generals should immediately transfer power to the Alliance for Freedom and Change. Elections should be held as soon as possible. Generals that ordered the shooting of people must be tried in courts of law. Imperialists and their partners should withdraw from Sudan. We, the Turkish working class and its workers' party, EMEP, support the Sudanese struggle for freedom and democracy. We send our message of sincere solidarity to the people of Sudan. Down with the generals that are the enemies of the people. Long live the Sudanese people's struggle for freedom and democracy. (EVRENSEL DAILY)