Journalist Pelin Ünker: If I receive the Paradise Papers again, I will report on them once more
Fined and jailed for the "Paradise Papers" serial, journalist Pelin Ünker said, "The message given was 'be more careful while reporting.'"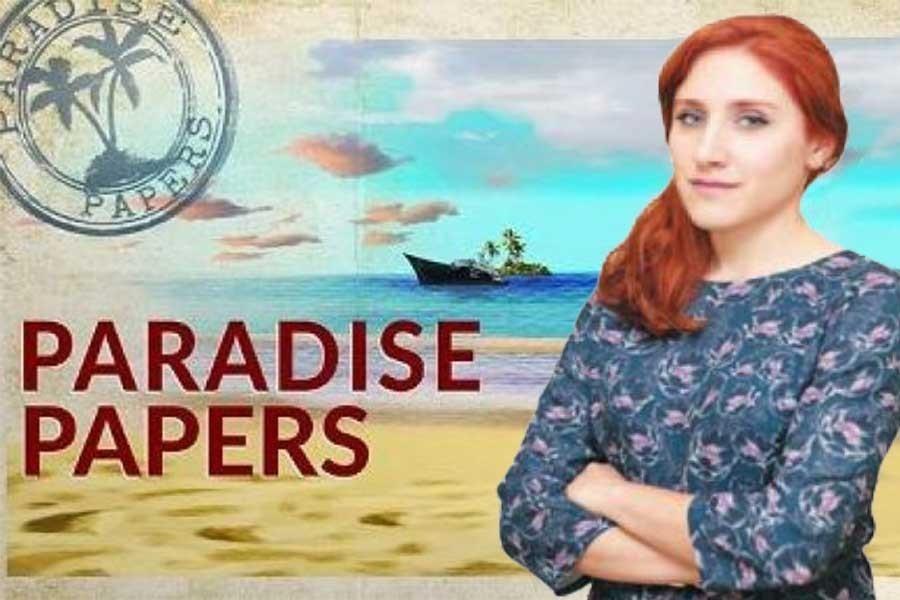 Journalist Pelin Ünker, fined 8,860 lira and sentenced to one year, one month and fifteen days' imprisonment for her serialized "Paradise Papers" article about Parliamentary Speaker and AKP İstanbul metropolitan mayoral candidate Binali Yıldırım's children's offshore companies in Malta published in Cumhuriyet newspaper, said, "If I receive the Paradise Papers again, I will report on them once more."
Speaking to Hacı Bişkin of Duvar, Pelin Ülker gave her take on the penalties handed down to her saying, "The penalty awarded to me at the same time gave the message to journalists, 'Be more careful while reporting.'"
Ünker says, "The judge said with reference to me in her ruling that she wasn't granting a suspension because of 'an impression gained that she would not re-offend.' And this means that journalists will continue to report the news. In my view, they passed such a decision to prevent this."
Ünker, who reminds us that Binali Yıldırım acknowledged the existence of the companies at the time the serialized article was published, was prosecuted on charges of "insult and defamation" after the Yıldırım family filed a criminal complaint against her.
Saying, "I stand charged of 'defamation' for the first time," Ünker commented, "This may be a first in the world because the existence of the companies was acknowledged in the statement of complaint. It was noted that the mere existence of these companies was not a crime. I did not, in fact, write that this was a crime and they were evading tax in the report. It was a report in which an ethical discussion was made. Thus, I am really unable to comprehend which sentence or which part of the report was considered to be 'defamation.' There was absolutely nothing in the report that involved insult or defamation."
"If I receive the Paradise Papers again, I will report on them once more," Ünker said, "They are also giving the message 'don't do it again' if there is another story having to do with government officials on a very different project. They know I'll cover stories of this kind. They may, if they want some things to remain secret in Turkey, have punished me and tried to impart the message 'be more careful in the future.'"
WHAT HAPPENED?
In November 2017, Cumhuriyet published a series of stories as part of the global Paradise Papers investigation that revealed how politicians, multinational corporations and criminals had hidden money in offshore tax havens.
Ünker and Cumhuriyet focused on opaque dealings by several of Turkey's most powerful individuals, including close political allies and a family member of Erdogan.
Cumhuriyet reported on shipping companies based offshore in Malta which brothers Erkam and Bülent Yıldırım held shares in.
Erkam was the director of two companies, Hawke Bay Marine Co. Ltd. and Black Eagle Marina Co. Ltd.
Cumhuriyet reported that public records showed one offshore company shared an address with a Turkish business that won a $7 million research and shipping-related tender from the Turkish government.
The Turkish company's owner was Binali Yıldırım's business partner before Yıldırım entered politics, Cumhuriyet reported.
The Yıldırım family did not respond to Cumhuriyet's questions before publication.
After publication, Prime Minister Yıldırım defended the offshore companies as routine parts of the global maritime industry. "There is no hidden business here," he said.
EVRENSEL EDITOR ÇAĞRI SARI WAS ALSO CHARGED FOR PARADISE PAPERS
Evrensel editor Çağrı Sarı faces prison term due to an investigation launched upon the complaint filed by Energy Minister Berat Albayrak and his brother, media owner Serhat Albayrak, over two articles published on the opposition daily on November 2017. (EVRENSEL DAILY)