Unison General Secretary called Theresa May to resign
Unison general secretary Dave Prentis called on the prime minister Theresa May to resign.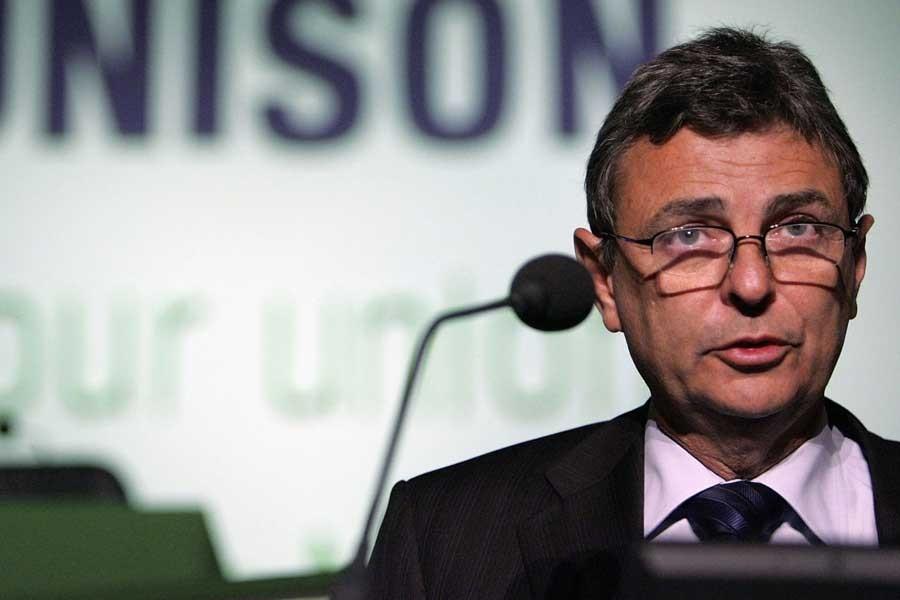 Steve SWEENEY
London
Unison general secretary Dave Prentis called on the prime minister Theresa May to resign as he told conference delegates.
He promised that public sector union Unison, who represent 1.3 million workers in Britain, were ready if another election is called.
"This time conference we will win. And Jeremy will be the prime minister," he roared to applause.
Prentis made the call as he welcomed members to "Tory free Brighton," another of the towns and cities across the country to return Labour MPs and deny Theresa May a majority in the recent general election.
The prime minister is "stuck between the devil and the DUP," he said referring to May's desperate attempts to stay in power ahead of the
Queens Speech. He reminded Unison members "we gather in sad times" and a divided society with "some living in misery, in poverty...but also in extreme danger."
Prentis praised the "brave heroes of our emergency services" for rushing to the scene of the recent terror attacks and the Grenfell Tower
tragedy.
"The forgotten armies of our members, running into work as our prime minister walked away," he said.
He told delegates that he was proud to see the country so united in their responses to the recent tragedies, offering water, clothing and
shelter.
"Like so many, I sat, I watched, I cried," he told conference, "Our whole country united in our grief...while the prime minister just stood there
silent."
Prentis accused May of being "unable to be the leader our great country needs," as he told delegates that "the clamour for help was met
with cold callousness."
He explained how people saw through "the lies, the myths, the badmouthing" and instead saw someone who brings hope and vision.
"They see a man who can be our prime minister," he said as he called on Theresa May to "do the decent thing" and resign.
Prentis promised "to bring enough balloons to start a revolution" as he urged people to join the People's Assembly "Not One More Day"
national demonstration in London on July 1st.
Borough Market area comes back to life 7 days after terror attack
First results indicate a coalition government for the United Kingdom