Did the Kurds make an agreement with ISIS?
How is it possible for the Kurds to have agreed with ISIS, at a time when all accept that Kurds have been the most effective force against ISIS?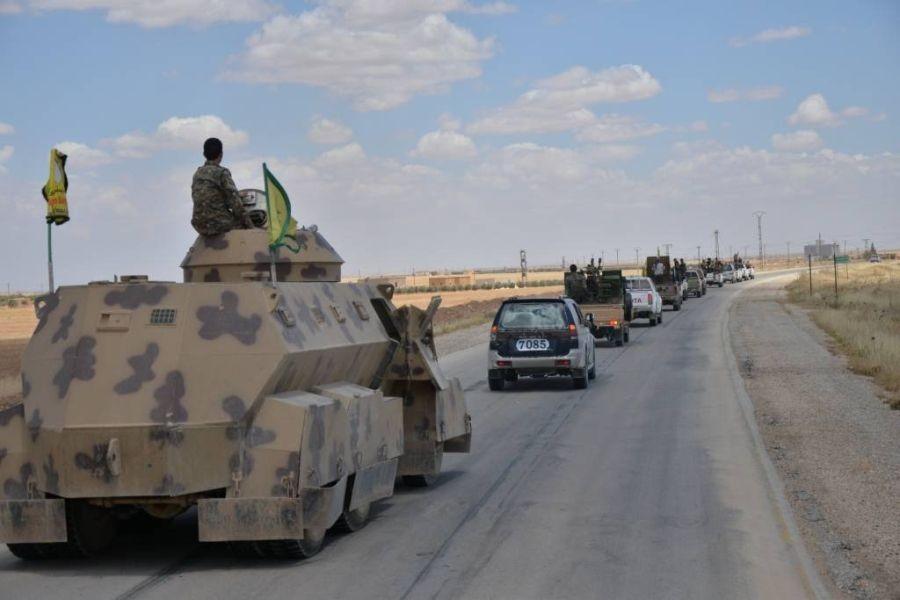 The Russian Foreign Minister's statement that "the Kurds made an agreement with ISIS" seems to have caused excitement in some circles. We are not referring to those in government. As they are unlikely to have much to say when it comes to making an agreement with ISIS. And anyway, they do not need these kinds of announcements to attack the Kurds. However, those who distance themselves from government on many issues, even nationalists and those on the "left" who oppose the government, do not miss an opportunity to argue that "Nothing will become of the Kurds". It is for that reason that they were so quick to respond when Lavrov made that statement about the Kurds. For these parties, the statement that Kurds have made a deal with ISIS proves that Kurds are not a force that is fighting reactionary groups such as ISIS.
So, why is it important for these parties to prove that Kurds are not a force that is fighting reactionary groups?
Because this so-called "evidence" is needed to justify why they do not stand with or work with the Kurds as part of their struggle for democracy in Turkey.
You will recall that during the referendum, even as Kurds were being subject to the biggest attacks / siege in their history, these circles did not stop claiming that Kurds are negotiating with Erdogan's government or will make an agreement with the government. In fact, despite the rigged referendum, Kurds response to the referendum which disproved these claims, was not enough to convince these parties to side with Kurds for joint political demands such democracy, peace and secularism.
Let's go back to Lavrov's statement.
How is it possible for the Kurds to have agreed with ISIS, at a time when friends or foes all accept that until now Kurds (and the Democratic Syrian Forces of which they are part) have been the most effective force fighting ISIS?
To be able to answer this question you need to review Russian News Agency Sputnik's full story on this where it refers to Lavrov's statement. In Lavrov's statement, he states that Democratic Syrian Forces deny that they have made an agreement with ISIS as part of the opening of a corridor between Raqqa and Palmyra but that the Russian defence minister verifies that an agreement has been made. It also adds that the Russian Air Force has targeted ISIS vehicles moving towards Palmyra. In the same statement Lavrov indicates that this evidences that there is lack of coordination between the forces in Syria fighting against terrorism when it comes to ISIS military vehicles leaving Raqqa. Finally, in relation to the meeting in Geneva, under the guidance of UN's Special Representative Steffan de Mistura, Lavrov criticises the decision not to invite the Kurds and stresses that "without Kurds it is impossible to fight terrorism and advise on Syria's constitution".
It probably did not even cross Lavrov's mind that the only conclusion drawn from his statement would be that the Kurds have made an agreement with ISIS.
Firstly, even if it is true that an agreement was made with ISIS to open a corridor, it cannot be interpreted that they are collaborating with ISIS. On the contrary such a move would push ISIS into a tight corner and would widen the movement and fight against ISIS. Therefore, if the Russian and Syrian government's transfer of jihadists from Halep or Deraya to Idlib doesn't make them collaborators with jihadists, such a move by Kurds does not mean they are collaborating with ISIS.
Secondly, when Lavrov made this statement in the media, his main concern was that the operation into Raqqa was not being run in coordination with them. The comment about the attack on the ISIS military convoy leaving Raqqa, is a message that Russia is part of this operation. And it is clear that this message is to the USA which increasingly wants to use the Raqqa operation as a way to secure its influence and power.
Thirdly, Lavrov does not stand against the Kurds when he says that the fight against terror and a new Syria cannot be considered without the input of the Kurds. He presents an approach with calls for an alliance and collaboration with the Kurds. It is known that, for some time Russia has been working with the Kurds in Afrin preparing for an operation against jihadists in Idlib.
So there really no need to create so much drama. The Kurds continue to be the most dynamic power against these enemies of humanity in the Syrian struggle. As such, the truth is that we must go beyond ISIS and jihadi gangs, and the regressive regimes that have supported these groups and allowed them to thrive, instead attention must be paid to the powers that are struggling to create a peaceful, democratic and secular future.