Workers moved onto public payroll by Emergency Decree usurped of their entitlements
Workers who have remained unemployed, waived their rights and been condemned to 4+4% raises are now being denied their severance pay.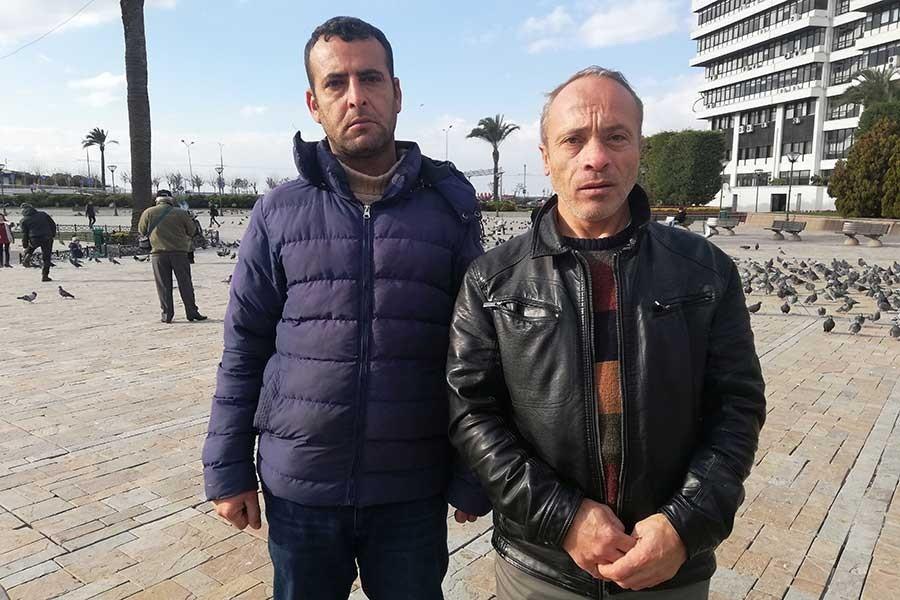 Metehan UD
İzmir
Citing the deed of waiver they signed, entitlements that have accumulated over the years are not being paid to workers in İzmir who were compulsorily retired having amassed the requisite number of contribution days after they had been moved onto the Health Ministry payroll under a decree with the force of law.
There is no end to the injustice caused by the decree with the force of law the government issued to move sub-contracted workers serving in the public sector onto the public payroll. With thousands of workers remaining unemployed after having run into retirement, past conviction and security investigation obstacles in the course of moving onto the payroll, subcontracted workers are being asked to waive their retroactive entitlements under a deed of waiver they sign. Most recently, the workers, who are also deprived of collective agreement entitlements, were unable to benefit from the minimum wage increase.
The decree with the force of law also provides for workers to be retired on amassing the requisite number of contribution days. Institutions take arbitrary decisions over points that the decree leaves unclear. After workers who were compulsorily retired while working at hospitals affiliated to the Health Ministry in İzmir applied for their severance pay that had accumulated over the years, they met with refusal. The Provincial Directorate of Health cited the deeds of waiver the workers were made to sign on moving onto the payroll. However, the rectorate is making the requisite payments at the Dokuz Eylül University Faculty of Medicine Hospital.
THEIR TRADE UNION DOES NOT STAND BY THEM
Having requested an explanation from Provincial Directorate of Health officials, the workers say no reply has yet been forthcoming to the letter seeking an opinion that the Health Ministry sent on 31 October to the Ministry of Finance and the Ministry of Family, Labour and Social Services. A large number of workers are awaiting the ensuing reply.
Numbering among the workers who have not received their severance pay are Atabey Koç and Bayram Başak, who were retired from Dr. Suat Seren Chest Diseases and Surgery Training and Research Hospital. Koç, who worked on a subcontracted basis from 2002 and has around 40,000 lira due to him, has brought the matter before the judiciary. No agreement could be brokered at a mediation meeting and he is now waiting for his day in court. Bayram Başak, who worked on a subcontracted basis from 2005, has around 32,000 lira owing to him. The workers declare that the Hizmet-İş trade union affiliated to the Hak-İş confederation of which they are members has not stood by them.
"HAD I KNOWN, I WOULDN'T HAVE GONE ONTO THE PAYROLL AND WOULD HAVE GOT MY ENTITLEMENTS"
Having been retired five months after passing onto the payroll, Atabey Koç, recalling the words of President Erdoğan and the Labour Minister at the time, "Workers will suffer no loss of entitlements," has the following to say, "But their words have evaporated and we are left with the deeds they made us sign. While signing, we went up to the managers and senior physicians and they told us there would be no problem. Had I known we wouldn't get our bonuses, I wouldn't have gone onto the payroll and would have got my entitlements and looked for another job. After I retired, I was given a pension of 1,070 lira. How am I to provide for the family with this money? If the letter had come three days later I would have been able to get my money. Two workers who were retired before us were able to get their bonuses. They gave as reasons the hospital's electricity and water bills and messed us about."
"THE HEALTH MINISTRY IS PLAYING WITH OUR HEALTH"
Bayram Başak, who was retired in October, also asks how he is to manage to get by on his 890 lira pension. Başak says, "I cannot sleep at night. I have two kids and my wife doesn't work. I don't know how I am to set them up for the future. At least we had a minimum wage. How am I to find a job at this age? We have devoted our years to the hospital. We worked for thirteen years making insurance contributions for nothing. The Health Ministry is playing with our health. If only we hadn't moved onto the payroll. We've ended up longing for subcontracted status. We've sacrificed our entitlements that have accumulated over the years for four or five months' work. The Health Ministry is going over the top and is sending out letters. We are entitled to this money."
THIS SITUATION IS NOT LEGALLY COMPLIANT
Stating that there have been many uncertainties since the decree with the force of law was issued, Trade Union Expert Engin Sezgin said, "And this is one of them. Do the waivers cover the severance pay entitlement or not? The Minister of Labour had said that not the slightest circumstance relating to severance pay would be experienced. It is not legally compliant for the waiver contracts to cover this. This situation, speaking on the one hand to arbitrariness, speaks to the condition the state has reached. It has turned into a system in which arbitrary interpretations prevail. The forcible retiring or removal from their jobs of workers because they have amassed the requisite contributions is also contrary to the law. If a worker does not want to get a pension and wants to continue working they cannot be deprived of the right to work. But, thanks to the article, "Those who have amassed the requisite contributions will be removed from the payroll" in the decree with the force of law, many workers are suffering injustice. A violation is also involved in terms of the duty of equal treatment." (EVRENSEL DAILY)
Translated by Tim Drayton