Thousands march on Parliament in London against Tories
Thousands gathered in London to protest austerity and Theresa May's government.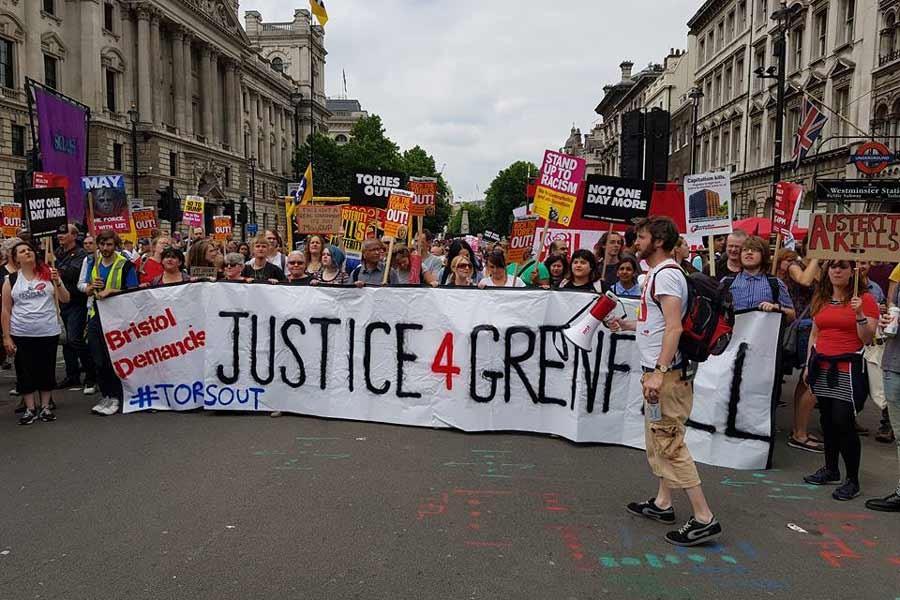 Ceren SAGIR
London
Over 10,000 marched in central London to protest against austerity and Theresa May's Conservative minority government.
Coaches filled with people from all over the UK travelled to the capital for the day to take part in the demonstration.
Protesters gathered outside the BBC holding placards with slogans like "Austerity Kills", "Abort the DUP" and "Kick the Tories out" as they marched to Parliament Square.
Chants of "Oh Jeremy Corbyn" and "Tories out" were repeated throughout the march.
Labour leader Jeremy Corbyn addressed the crowd packed into the square saying he was "determined to force another election."
He said: "We are the people, we are united and we are determined, we are not going to be divided or let austerity divide us." Corbyn also spoke about university tuition fees, public sector cuts and the support deal with the DUP.
Other Labour representatives such as Shadow Chancellor John McDonnell and Shadow Home Secretary Diane Abbott also attended the demonstration. McDonnell took a moment to remember the Grenfell Tower victims and blamed the Tories for cutting jobs and wages for public sector workers.
Unite Union leader Len McCluskey, Sian Berry of the Green Party, representatives from the Fire Brigades Union, Momentum and Stop the War Coalition and writer Owen Jones also spoke to the crowd.
The People's Assembly, an anti-austerity campaign group and organisers of the demonstration, said in a statement: "We're marching against a Government committed to austerity, cuts and privatisation. We're marching for a decent health service, education system, housing, jobs and living standards for all."
The high number of attendance comes as no shock as the protest, which was arranged months ahead, followed weeks of smaller demonstrations against the Conservative – DUP government and the Justice for Grenfell campaign.
Jeremy Corbyn to try force general election
Unison General Secretary called Theresa May to resign
First results indicate a coalition government for the United Kingdom