Amnesty International: Dismissals are an oppression of exceptional proportions
We discussed the report of Amnesty International on dismissals under OHAL in the public sector with Idil Eser and Andrew Gardner.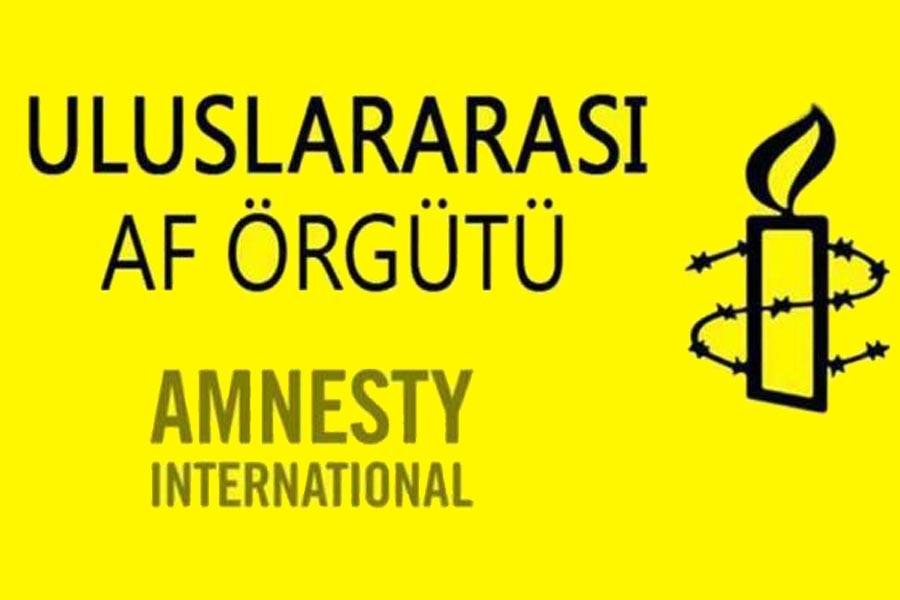 Fatih POLAT
İstanbul
Amnesty International has prepared a detailed report on the state of emergency (OHAL) that followed the attempted coup of 15 July 2016 and the dismissals carried out through the statutory decrees of law (KHK). The report was based on interviews with 61 individuals that included government officials, union and NGO representatives, solicitors and 33 individuals that were dismissed from their jobs. It clearly exposes the situation regarding the dismissals. It also highlights the fact that 100 thousand public workers have been dismissed and left facing a dark future following the attempted coup.
Andrew Gardner of Amnesty International has conducted the interviews with individuals that were dismissed. He was joined by Idil Eser, director of Amnesty International Turkey, for the interviews with Turkish officials.
OBSERVATIONS AND RECOMMENDATIONS
The following observations and recommendations regarding the dismissals have been presented in the report:
"Dismissals due to political membership, union membership or partaking in demonstrations are violations against freedoms of speech, gathering and organising, as well as prohibition of discrimination. Furthermore, the total ban on holding any positions in the public sector for individuals impinges on their right to employment and, in the long term, threatens individuals' right to have a decent standard of life. While routine cancellation of passports violates individuals' rights to travel, non-existence of a credible processed for appeal removes the right to a lawful process to seek a just trial. Amnesty International calls on the Turkish government to abide by the humans' rights standards that it promised to uphold by ending arbitrary dismissals of public sector workers. The Turkish government must take disciplinary action after ensuring all procedural securities, including the right to a meaningful defence against charges; secure the opportunity to access just, effective and independent appeal procedures for all dismissed public workers; secure re-employment and/or compensation for all unfairly dismissed individuals."
Interior Minister Soylu accused jailed hunger strikers of 'militant' links
NOT ANOTHER INDIVIDUAL SHOULD BE DISMISSED IN THIS WAY
We discussed the report on dismissals under OHAL in the public sector with Idil Eser, director of Amnesty International Turkey, and Andrew Gardner, Amnesty International's researcher on Turkey.
You met individuals that were dismissed by KHKs issued under OHAL and reduced to numbers that often are mentioned once and forgotten. What impressions have they left on you and how do you feel?
AG: We spoke to 33 individuals during our investigation; 17 men and 16 women from all walks of life. It is clear that some are from a conservative background, some are Kurds and some from the left. But there was a common thread that resonated with us. People are very angry and asking "Why?", "Why were we dismissed?" No explanation was provided, no evidence put forward. They are always thinking about this. They have been unemployed 7, 8, 10 months. They are constantly asking why they have been dismissed. It is a huge question mark for these people.
Secondly, it is not just working lives but also their family lives that were adversely affected, especially for those from a conservative background. Some say "I couldn't tell my family, they still think that I work." Their families often include members that support AKP (the ruling party). They genuinely believe that those dismissed are terrorists. And people are in shock; especially soldiers and policemen. They are saying "I was previously seen as a hero; now "I'm seen as a terrorist or a traitor." People are in shock.
Do they talk about the impact of their dismissal on their children? Has this been discussed?
Yes, whole families have been put in a very difficult position. Those that live in lodgements for example; they had to vacate their homes within 15 days. All their social security entitlements have been removed. Some children face taunts of "your mum is a terrorist" at school. Some apply for a bursary, their documents are inspected and they are exposed as the child of someone dismissed through a KHK. Hence, it is not just the dismissed individual but all members of their families that are effected.
You have also interviewed government officials. What do you think of their response?
IE: We first met officials from the Ministry of Justice. They gave us a lot of their time. They gave some reasons; the whole argument is based on people's loyalty to the state. They say that those that are not loyal to the state are loyal to other organisations. They give some indicators for this but, except for those soldiers proven to have joined the attempted coup, I do not find them convincing. It is not a crime to have a certain view. Loyalty to the state is also a shaky concept. This idea of loyalty was raised again by the Ministry of Internal Affairs. This is not in the report as we didn't get the chance to speak to them before the publication of the report; we only managed to speak to them last week. 'Loyalty to the state' needs to be defined clearly as it is a vague concept. It is not convincing when certain union reps, human's rights advocates – people we know have no link to what is claimed against them – are accused. If they have evidence, a transparent process where the charges are clear would make it more convincing. Even then, we need to distinguish between punishment and revenge. Being party to a crime is an action that needs to be proven.
AG: Furthermore, government officials say that the dismissals were based on tangible actions but they couldn't produce any evidence. What law or criteria were these dismissals based on? That is not clear either. It was not just the dismissals; more than 120 journalists have been imprisoned after the attempted coup; hundreds of associations have been closed; NGOs have been closed. There were numerous court proceedings but if we look at the criminal investigations and the charges – charges against Cumhuriyet newspaper and Zaman newspaper – the evidence is very weak. But they keep saying "there is evidence, believe us." We find it hard to believe that in the current climate.
IE: This situation also weakens the charges against those that are real criminals.
As an international organisation, you make recommendations when you meet government officials. Do you see an approach that shows intent to understand? What are your thoughts on these dialogues?
AG: I think that meetings with government officials have been very positive and fruitful. We mentioned this in our report. Besides, the attempted coup is a very serious incident. Of course, you have to act very swiftly. Soldiers involved in the coup should definitely be dismissed. That is certain. However, we do not believe that 100 thousand people have been dismissed justly.
IE: Claims on this matter are not backed by convincing evidence.
SIGNING A DECLARATION FOR PEACE CANNOT BE A REASON FOR DISMISSAL
What are your thoughts on the dismissals of Academics for peace?
AG: Being a signatory to this declaration can in no way be a legitimate reason for dismissal. This is a clear violation of freedom of speech.
IE: But we cannot even state this as reasons are not stated. You expect this anyway. People are told to "keep quiet, do not be an opposition and stay in your job" or else "become unemployed and deal with the consequences".
What were the points that you wanted to highlight and be clearly understood in your report?
IE: it is important to highlight that criteria for the decisions are not clarified. It should also be stated that a lawful process of appeal is non-existent. The way to prevent victimisation of individuals is an affective process of appeal; such a process does not currently exist. Our recommendation was to establish such a process.
A simple calculation shows that even if the 'OHAL Procedures Investigation Commission' was to start work or a secretariat to support the Commission was to be set up now, the process will not be completed before those that have been dismissed reach the age of retirement.
We should also be speaking about the impact of this situation on services such as health and education.
AG: These dismissals have been carried in an extremely arbitrary way. Not another individual should be dismissed in this way. The individuals dismissed and their families are suffering immensely. Procedures for appeals must be established immediately.

Full text of the Amnesty International's report on the state of emergency (OHAL) that followed the attempted coup of 15 July 2016 and the dismissals is here